Many of our members love to sit back and relax after their round in our recently refurbished cafe, for those times when they want a more informal chat with friends or just a bit of peace and quiet than they'll get in the club lounge or our highly rated restaurant.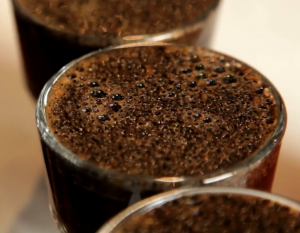 This week, we're proud to welcome the experts from the popular website www.beantocupcoffeemachines.net into our club, where they'll be showing off some of the latest and greatest bean to cup coffee machines from companies including Melitta, Delonghi and Sage (Breville). They'll be letting you sample the quality coffee that you'll be able to enjoy at home if you buy one of their recommended models (see their top ten table on their website for more info), or just come in and take advantage of a free coffee. There's no obligation to buy, but we think there's a good chance that we'll be seeing plenty of coffee machine boxes getting loaded into the back of the cars that are outside the LRGC clubhouse!
If you've already got a machine at home, you'll not be left out, there will also be a wide variety of coffee beans to try too – if you've not ventured outside of the ones in the local Sainsbury's we think you'll be pleasantly surprised. At last count, there were over 120 variations available for next day delivery, and the experts will be on hand to narrow down your ideal ones based on your individual tastes. Frankly, we were amazed at the level of science that's applied to matching the type of bean and grinder to your palate, and that can be very different too, depending on whether you're an espresso fan or a long coffee drinker.
We look forward to welcoming you to our home coffee machine event in the Lakeside Cafe between now and Sunday!
Please note: while a member of the golf club must accompany every party, we are suspending the normal ratios for entry into the cafe for the duration of the event. What's more, remember that children are welcome in the cafe, it's only the club lounge that's adults only.